Unique Costa Rica
Vacations Start Here
If you are looking for a once in a lifetime Costa Rican vacation, with awesome beaches, adventure activities, an abundance of nature, whilst staying at stunning Santa Teresa rentals, then you need look no further. We are dedicated to making all of our guests Costa Rica Vacations, the best. We especially focus on family friendly Costa Rican Vacations too with great Santa Teresa rentals for people coming with children.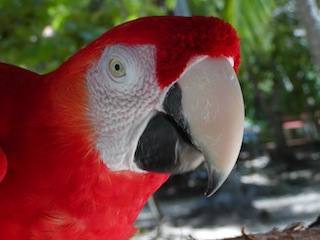 The house featured above is Casa Vista, Manzanillo, Nicoya Peninsula. It was built by the current owners, who have enjoyed it with their family for over 15 years. It has also been thoroughly loved by the many rental guests over this same time, visiting from abroad in need of beaches, family time, yoga, surf, nature, sunsets..... The two bedroom wooden house is a traditional Costa Rica home filled with exotic wood and breathtaking views. It is located in the heart of Manzanillo beach, about 150 meters from the ocean, whilst also perched ontop of a hill. The walk up is worth it as it ensures the best sunsets above the Costa Rica jungle canopy every night as well as being footsteps from the beach. It is also only minutes from some incredible Costa Rica surf in Santa Teresa, Playa Hermosa, and Mal Pais.
The area has remained unspoilt over the centuries and represents the premiere destination for travellers looking for a peaceful and yet convenient location in and around the bustling surf towns of the Nicoya Peninsula.
CASA VISTA RATES AND AVAILABILITY 2014 / 15
For our hand picked selection of other top quality and unique Santa Teresa rentals in the Hermosa, Santa Teresa and Mal Pais areas of Costa Rica, please click here
Photography thanks to lemlattimer.com