Important Links About Costa Rica, The Nicoya Peninsula, Santa Teresa & Mal Pais.
In order to help you find the best and most up to date information about Costa Rica and more specifically the Nicoya Peninsula, we have listed some links. We hope you find everything useful and please let us know about any other sites that you think we should add here.
---
Information about Costa Rica
There are several websites with information about Costa Rica. Here are ones that we recommend:
www.maptak.com - great source for online maps of Costa Rica and Central America.
www.lonelyplanet.com/costa-rica - top tips for coming to Costa Rica, and specifically Santa Teresa, Mal Pais and Hermosa.
www.livingabroadincostarica.com is a great place for straightforward and honest advice about spending time in Costa Rica.
www.ticotimes.com/ - good directory for everything Costa Rica.
---
Environmental organisations
http://centralamerica.com/cr/parks/ - the national parks of Costa Rica.
www.acguanacaste.ac.cr Guancaste conservation areas of Costa Rica.
www.earthwatch.org - Earthwatch
---
Global Travel Blog's
www.weblogtheworld.com - a fantastic read and rich source of information for travelers the world over whether visiting Costa Rica or indeed anywhere else. I also guest blog for the site, with information about Costa Rica.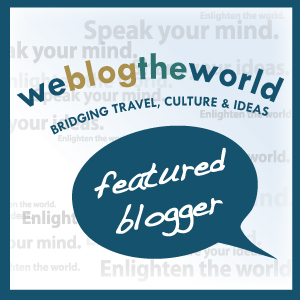 ---
Travelling around Costa Rica
Internal Flights
There are several internal airlines that you can travel. We have used Sansa Airline (which is the official domestic airline of Costa Rica), Nature Air and Paradise Air. If you are flying into San Jose and connecting that day to another internal flight, we would recommend Sansa airlines if the connection time is less than 3 hours. This is because it is in the same airport as the international flights. Nature air flies from Tobias Bolanos airport ( about 20 mins away).
Our prefered carrier to Tambor, Nicoya Peninsula is Paradise Air. They are a charter airline and therefore flight times are dictated by your needs! Their rack rate for the 6 passenger Gippsland Airvan is $575 from Pavas to Nicoya Peninsula, one-way. You'll be chartering the whole airplane so you can put between 1 and 6 people in it plus luggage not to exceed 1,100 pounds combined weight. The 12 passenegr Cessna Grand Caravan is $1,100 dollars to Playa Tambor and can handle up to 12 passengers plus their luggage; not exceed 2,200 total combines weight. These departures/arrivals are from Pavas Airport however if you want to depart from Juan Santamaria they have an additional airport use charge of $50 for the smaller Airvan and $75 for the Caravan.
www.flysansa.com
www.natureair.com
www.flywithparadise.com
Bus
Bus travel is an economical and efficient way to see the country. For information, check out www.costaricabybus.com
Car Rental
Budget rent a car - www.budget.co.cr, Avis rent a car - www.avis.co.cr are easy enought to book and pick up from San Jose or Liberia. This is something we can arrange for you when arriving into Tambor airport only recommending 4x4 cars between May and November.
---
And some other sites that we love:
http://www.anamayaresort.com/soul-surfer-yoga-retreat/ Costa Rica Surf CampSurf camp in Costa Rica with yoga, scuba diving, eco lodge, and other options
http://costarica-yoga-retreats.com Costa Rica Yoga - Costa Rica yoga retreats and yoga teacher training
http://montezumasurfing.com Travel and surf info for Montezuma
http://pasiondetres.com Pasion de Tres - Costa Rica bathing suit and fashion designers
http://sportfishing-costarica.com Sportfishing and boating in Costa Rica with reviews of outfitters
http://www.anamayaresort.com" Yoga teacher training and retreats in Montezuma Costa Rica. Eco lodge, surfing, organic food, and more.
http://www.puravidasunsets.com" Eco village and Sustainable community in Montezuma Costa Rica.
http://costaricajourneys.com" Everything Costa Rica related to travel
http://costaricaecolodges.net" Costa Rica green travel and tourism, sustainable lodging, and eco resorts.
http://costaricasurfing.org Surf camps and surf spots in Costa Rica
http://malpaissurfing.com Surfing, surf spots, surf camps, and things to do in Santa Teresa and Malpais Costa Rica. Malpais and Santa Teresa Surf Guide
http://montezumasurfing.com Montezuma Costa Rica surfing, surf retreats, hotels, rental villas, and activities.
http://www.montezumabeach.com/cabo-blanco/ Information about Cabo Blanco National Reserve in Costa Rica including history, activities, hiking etc